KLS Backup Professional 2023 v12.0.0.1
Version:
2023 v12.0.0.1
|
0
(0)
Free Download KLS Backup Professional full version standalone offline installer for Windows is a powerful backup and synchronization program that allows you to backup or synchronize your data to local and network drives or cloud storage. The backup files can be stored uncompressed or compressed in standard Zip or 7z format.
KLS Backup 2019 can backup: up files and folders from local drives, network locations or cloud storage, databases, mailboxes, and other application-specific data (profiles). Advanced version management allows finding and restoring any backup version within seconds. The synchronization feature allows you to synchronize the contents of two different folders easily.
The integrated workspace provides easy access to various tools and features to browse, view, edit, and manage your profiles. Wizards will help you to create new backup and synchronization profiles, restore files and manage archives. It also maintains a library containing a history of backup jobs and the files in each backup run. This feature offers a clear view of backup history and lets you keep track of file versions. You can restore any full, incremental, or differential archive anytime with a single click.
Features of KLS Backup Professional
An easy-to-use but powerful integrated workspace
Backup data from local and network drives, cloud storage, SFTP, FTP, and WebDAV servers
Backup of databases (Microsoft SQL Server, MySQL) and application data (Outlook, Thunderbird)
Backup to local and network drives, SFTP, FTP, and WebDAV servers, CD/DVD media
Backup to cloud: Microsoft Azure, Amazon S3, Google Cloud Storage, OpenStack, OneDrive, Google Drive
Microsoft Azure Amazon S3 Google Cloud OpenStack
Full, incremental, and differential backups
Backup of open files and NTFS permissions
Highly configurable backup profiles and plugins
Standard Zip compression, Zip64 support, 7z and a custom encryption format
Powerful archive management and search functions
Selective restoration of files and folders to original or custom locations
Secure archives with AES encryption, SSL/TLS support for remote transfers
Two-way file synchronization engine with version support
Automated backups with the built-in scheduler service
Detailed backup logs and email notifications
Web Interface (Monitor)
Command Line Interface (Console)
Compatible with Windows 7, 10, and Windows Server 2019
System Requirements
Operating System: Windows 7/8/10/11Processor: Pentium IV or aboveMemory: 2 GB RAM (4 GB recommended)Storage: 200 MB or moreVersion: 2023 v12.0.0.1
No votes so far! Be the first to rate this post.
Please Rate!
KLS Backup Professional 2023 v12.0.0.1
PASSWORD :
123

OR

cahdroid.com

HOW TO DOWNLOAD

|

DMCA TAKEDOWN


Last update : March 26, 2023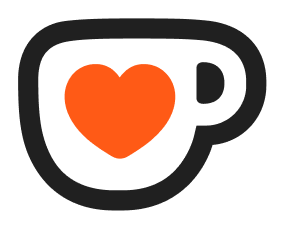 Support Me