EarMaster Pro 6.2 Build 656
Version:
6.2 Build 656PW
|
0
(0)
Free Download EarMaster Pro 6 for Windows PC it is the ultimate training tool for all musicians. It will take your musical skills to the next level and help you become a better musician.
EarMaster Pro 6 has been designed to match the needs of both beginners and very advanced musicians. The current version is the outcome of years of collaboration with leading music schools, conservatories and universities such as Berklee College of Music from Boston, among many others. Therefore, no matter how experienced you are, you will always find lessons, drills and tests that will challenge your sight-singing, aural and rhythmic skills.
This program EarMaster 6 Professional includes two advanced courses with over 2,000 lessons that will guide you and increase the level of complexity as you improve your musical skills. The Standard course has lessons ranging from beginners to advanced users. The Jazz course has lessons with swing rhythms and jazz chords! You can take a lesson again and again, because it will change every time you take it!
EarMaster 6 Professional includes exercises in identifying intervals, chords, chord inversions, chord progressions, scales, and modes. You will also find exercises in transcribing melodies and rhythms and in sight-reading or imitation of rhythms. The broad range of exercise areas covers all your training needs for pitch, harmonies, and rhythms! Used together, all of the activities included in EarMaster 6 Professional will help you enhance your musicality and improve your playing!
Features of EarMaster Pro 6
Over 2500 music theory exercises for all levels covering ear training,
sight-singing practice, rhythm training, Jazz harmony, Swing and a lot more
Learn to recognize, transcribe and sing melodies, scales, chords,
intervals, chord progressions and rhythms
Jazz course with swing rhythms, jazz chords, and sight-singing of Jazz standards
Detailed statistics to monitor your progress
Customize the exercises to practice the way you want
Answer questions with multiple-choice buttons, the notation staff, on-screen piano, guitar, bass, violin,
cello, mandolin, solfege syllables, scale degrees and more
Use a microphone to sing or play your answers in real-time
Use a MIDI keyboard to play your answers and control the functions of EarMaster remotely
Over a hundred instrument sounds sampled from real instruments
System Requirements
Operating System: Windows 7/8/10/11Processor: Pentium IV or aboveMemory: 2 GB RAM (4 GB recommended)Storage: 500 MB or moreVersion: 6.2 Build 656PW
No votes so far! Be the first to rate this post.
Please Rate!
EarMaster Pro 6.2 Build 656
PASSWORD :
123

OR

cahdroid.com

HOW TO DOWNLOAD

|

DMCA TAKEDOWN


Last update : April 5, 2023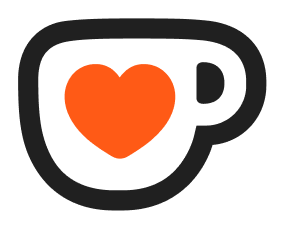 Support Me